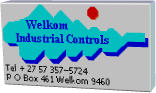 We are a product and service solution provider. We install, maintain and upgrade electrical, instrumentation and
control systems. Welkom Industrial Controls is not aligned to one manufacture, we have the privilege of
ingeniously offering a variety of technologies, best suited to the application.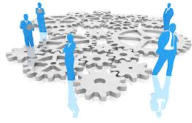 Welkom Industrial have done multiple turn-key projects from the MV, LT design
and installation, instrumentation, PLC programing and SCADA systems.
We use mainly Schneider and Allan-Bradley with
Wonderware and Adroit SCADA.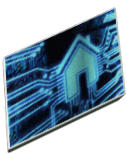 Welkom Industrial Controls have developed and home automation energy
monitoring and control system with the Schneider C-Bus system. A PLC is
the heart of the system. This system manages energy, temperature,
lightning, security and surveillance.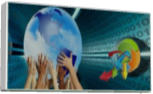 Welkom Industrial Controls have develop custom
programs, ActiveX and embedded systems for
asset management and tracking These system
can interface to automation products. We
have the capacity to develop custom
automation solutions if needed.
Welkom Industrial Controls are agents for a wide variety
of companies. We are very strong on instrumentation
system, automation equipment and electrical from home to MV.
There are dedicated representatives that can visit you.
Buy from us.
Generators are the talk of the day.
We can do it. From small, large and
multi sets. Dedicated controllers
will be used for small systems
while bigger generators or multi
sets will be PLC controlled with
an HMI or SCADA system. We
will protect your expensive
equipment.
MV panel modifications
and protection set-up of
Micom Relays. Contact us
and we will visit your site.
We have done a perimeter
fence system with FLIR thermal
and video analytics interface. The
intelligence of the system is PLC based
and we take surveillance to the next level
Contact us, and we will help to protect
your site and assets.



Good Value for Money
High Quality
Service